Shazam! ya se encuentra en filmaciones, y a través de las redes sociales nos hemos enterado de los detalles de la producción encabezada por David F Sandberg.
Gracias a unas fotos compartidas en twitter nos enteramos de unos curiosos detalles en una de las locaciones de filmación.
A huge action sequence takes place in this built toy shop for #shazammovie Inside looked like the old WB store:) The costume looks so F'n awesome in action! #SHAZAM pic.twitter.com/udocsIwOXw

— PotbellyGamers (@PotbellyGamers) March 1, 2018
Como se ve en las imágenes, parte de la acción se llevará a cabo en una juguetería, la cual tiene algunas figuras de acción de héroes de la Trinidad de DC (Superman, Batman y Wonder Woman).
Pero llama la atención que en los estantes superiores hay muñecas de peluche inspiradas en ¡Harley Quinn! Esto es un poco extraño, tomando en cuenta que esta cinta de Shazam! se desarrolla dentro del DCEU, donde Harley Quinn es una villana.
Habrá que esperar si Davd F. Sandberg tiene la manera de justificar como es que una juguetería tiene muñecas inspiradas en una de las criminales más buscadas en el planeta.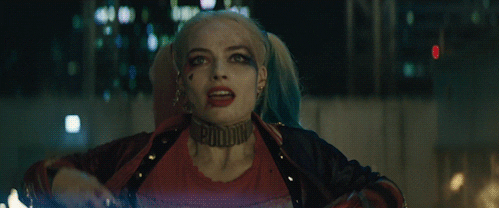 El elenco se encuentra integrado por Zachary Levy, Asher Angel, Jack Dylan Grazer, Grace Fulton, Ian Chen, Jovan Armand, Cooper Andrews y Mark Strong.
El guión de Shazam! será escrito por Henry Gayden y Darren Lemke, y el largometraje será dirigido por David F. Sandberg. El 5 de abril de 2019 es la fecha pautada para el estreno de esta cinta de New Line Cinema, la cual formará parte del Universo Extendido de DC Comics.