La quinta y última temporada de Gotham ya se encuentra en proceso, y con ella la lista de villanos a los que enfrentará el joven Bruce Wayne sigue creciendo.
Gracias a las redes sociales, se revelaron una serie de enemigos a los que la policía de Gotham enfrentará en las calles, ahora que la gran urbe se encuentra sumida en el caos.
— dennis (@cookiedusterden) August 20, 2018
Se trata de Los Mutants, el grupo de pandilleros a los que en las páginas de los cómics enfrentó Batman en la trama de The Dark Knight Returns, publicada en 1986 con guión y trazos de Frank Miller.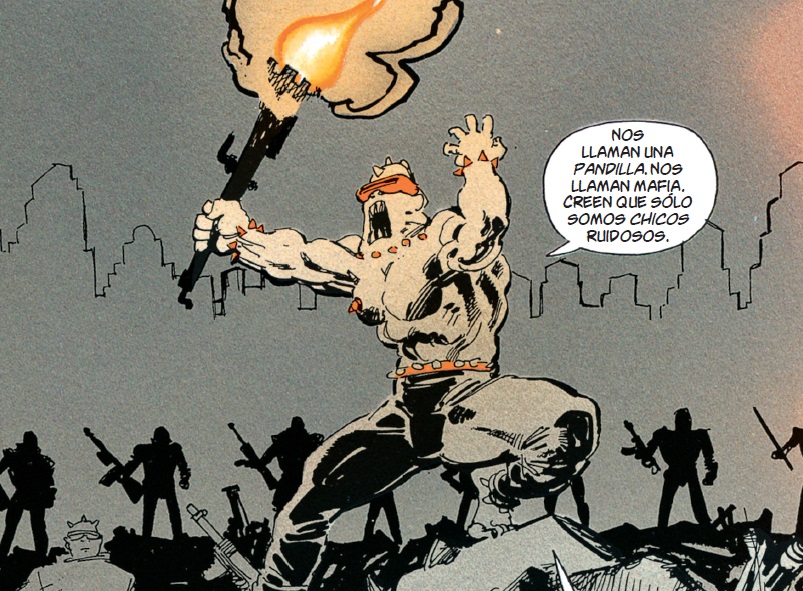 Si bien la historia de Miller (cuyas tres partes ya están disponibles gracias a DC Comics México y SMASH) se ubica en un futuro distópico donde un Batman de 55 años regresa de un retiro impuesto, el arribo de Los Mutants podría jugar un papel importante, ya que después podrían ser los mejores aliados de Wayne para mantener el orden en Gotham.
Las historias que los escritores de la serie tomarán como referencia en esta última temporada son Zero Year y No Man's Land, aunque no se sabe si además de los Mutants, habrá alguna otra referencia en relación a The Dark Knight Returns.
La quinta temporada de Gotham llegará en el otoño de 2018 a la cadena Fox en Estados Unidos.
Recuerda que tú tienes la oportunidad de seguirle la pista Batman gracias a todo lo que DC Comics México y SMASH ponen a tu alcance. Mes a mes te traemos las series regulares del Caballero de la Noche dentro de Rebirth, Batman, Detective Comics y All-Star Batman.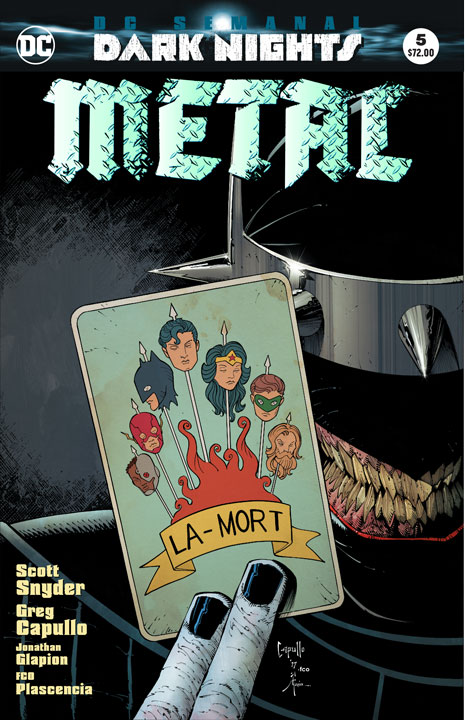 Además de las ediciones especiales de Rebirth, DC Semanal y ediciones Deluxe, que todo buen fan de Batman debe tener en sus manos.