La industria del cómic ha sido afectada por las acciones para frenar el coronavirus. Por eso, Jock subasta arte de Detective Comics #880 para ayudarla.
En su cuenta de Twitter, el afamado dibujante conocido como Jock ha abierto una subasta pública en la que busca vender por el mayor monto económico posible el material de trabajo de la icónica aventura de Batman en Detective Comics #880.
Como recuerdan, este ejemplar forma parte del arco conocido como Black Mirror. Pero cobró particular relevancia por contener la portada con la cara de Joker formada por murciélagos. Así que se trata de una de las piezas de arte más alabadas sobre el Hombre Murciélago.
Según da cuenta el artista, la subasta abarca el guión de trabajo completo escrito por Scott Snyder, y todos los diseños interiores, además de la edición foil firmada por Scott y Jock.
The complete working script and ALL interior layouts for DETECTIVE COMICS #880. I'll include the foil edition signed by Scott and I #Creators4Comics
• Bid by replying to this tweet.
• No Reserve
• Auction ends Monday@ 12 PM EST.
• Winner donates directly to @BincFoundation pic.twitter.com/8r1sWnQG30

— jock (@Jock4twenty) April 16, 2020
— jock (@Jock4twenty) April 16, 2020
#Creators4Comics pic.twitter.com/SG0Ysty4f2

— jock (@Jock4twenty) April 17, 2020
#Creators4Comics pic.twitter.com/EpQt996abT

— jock (@Jock4twenty) April 17, 2020
La iniciativa por la cual Jock subasta arte de Detective Comics #880
Desde hace unas semanas, los artistas Kami García, Brian Michael Bendis, Gwenda Bond, Sam Humphries y Phil Jiménez han encabezado una iniciativa en Twitter para recaudar fondos y ayudar a las tiendas de cómics. Por desgracia, estas han sufrido severas pérdidas tras el cierre temporal que les ha impuesto el coronavirus.
Por eso, para llevar a cabo estas subastas en Twitter, los artistas han usado el hashtag #Creators4Comics. Los montos recaudados se entragan directamente a la Book Industry Charitable Foundation (BINC). Las subastas se realizarán entre los días 15 y 20 de abril.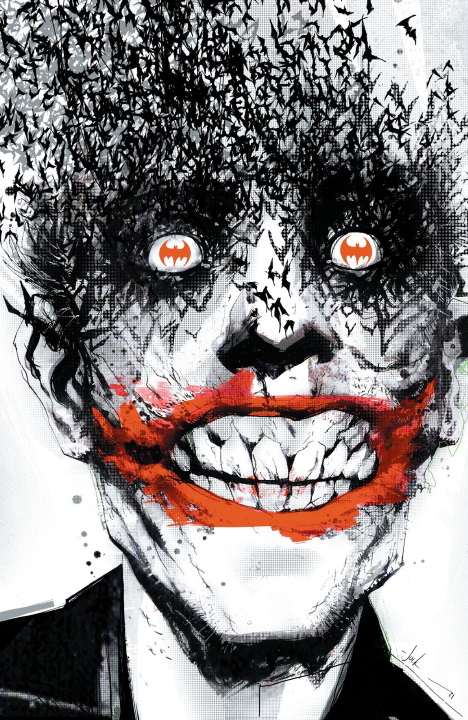 Otros particpantes de esta iniciativa son Kelly Sue DeConnick, Marv Wolfman, Geoff Johns, Joe Hill, Scott Snyder, Shannon Hale, Tom King, Gene Luen Yang, Danielle Paige, Jason Aaron, Mark Guggenheim, Bryan Lee O'Malley, Gabriel Picolo, Gail Simone, Brad Meltzer, Ryan North, Paul Levitz, Jeff Lemire, David Mack, Greg Rucka, G. Willow Wilson, James Tynion IV, Cassandra Clare y Mariko Tamaki, entre un número que se espera llegue a 100 nombres.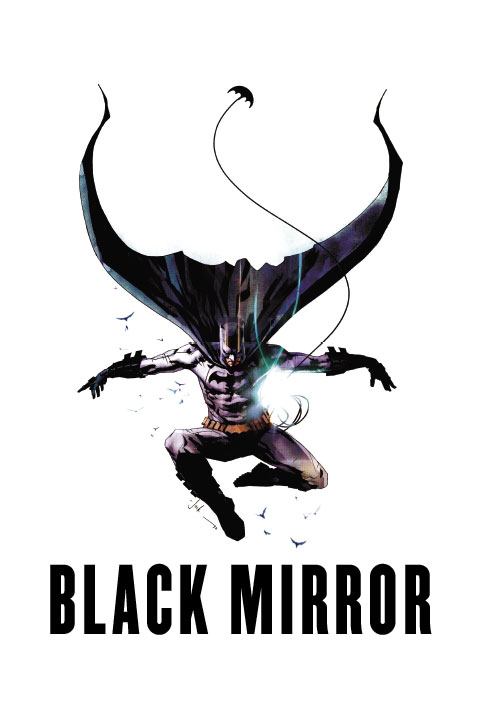 Durante años, Batman y el Comisionado Gordon han mirado dentro del implacable y oscuro abismo que es Gotham City. Incluso tras toda una vida de sofocar lo peor de la humanidad, un mal aun más oscuro y peligroso lleva hasta sus límites a estos dos peleadores contra el crimen. Como principal policía de la ciudad, James Gordon lo ha visto todo. Pero, ¿podrá desentrañar un misterio profundo y personal que se encuentra directamente relacionado con el submundo de Gotham City? ¿O la oscuridad que transforma en monstruos a los ciudadanos de Gotham lo cegará para siempre?
El escritor ganador del premio Eisner SCOTT SNYDER (BATMAN: LA CORTE DE LOS BÚHOS) se lanzó hacia el estrellato de los cómics con su debut en las historias del Caballero Oscuro, #1 Bestseller del The New York Times. Con el maravilloso arte de JOCK (THE LOSERS) y FRANCESCO FRANCAVILLA (SWAMP THING). Esta edición reúne DETECTIVE COMICS #871-881 e incluye material adicional: bocetos, diseños y un primer borrador de guion.