Madame Rouge llegará a la tercera temporada de Doom Patrol, y la actriz Michelle Gomez será la encargada de interpretar a ésta posible villana
La tercera temporada de la serie Doom Patrol llegará a las plataformas digitales en el transcurso de 2021, por lo que nuevos rostros se integran a los nuevos capítulos, entre ellos Madame Rouge.
No te pierdas: Doom Patrol inicia el rodaje de su temporada 3
El sitio Variety reporta que la actriz Michelle Gomez será la encargada de interpretar a Madame Rouge, quien podría ser una villana para el equipo encabezado por Niles 'Chief' Caulder.
We're so excited to welcome @MichelleGomez to @dcdoompatrol! She will step into the role of Madame Rouge, a complicated and electrifying eccentric who arrives at Doom Manor with a very specific mission… if only she could remember it. 👀😱 https://t.co/FTrCD2wVIc

— Warner Bros. TV (@warnerbrostv) March 10, 2021
De acuerdo con las cuentas oficiales de Warner Bros, Michelle Gomez será "sumirá el papel de Madame Rouge, una excéntrica complicada y electrizante que llega a Doom Manor con una misión muy específica … si tan solo pudiera recordarlo".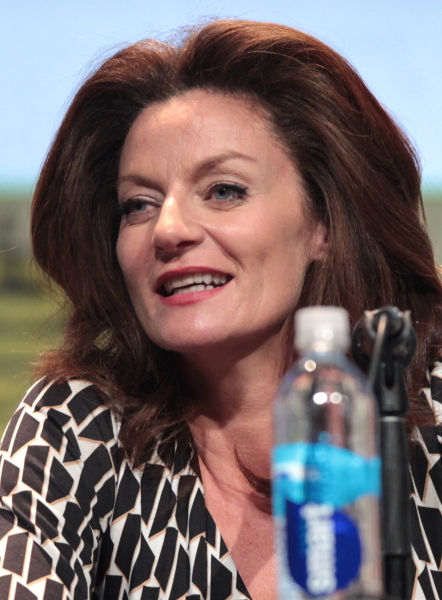 Gomez ha participado en series como The Flight Attendant, Chilling Adventures of Sabrina, Gotham y Doctor Who.
¿Quien es Madame Rouge?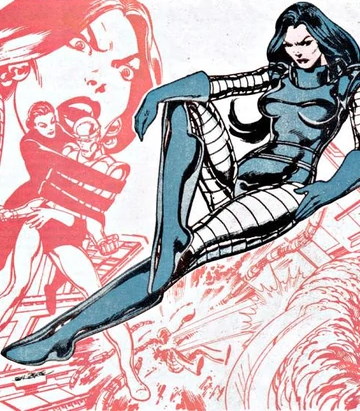 Laura DeMille debutó en las páginas de Doom Patrol #86. DeMille era una actriz francesa que sufre un accidente automovilístico, con el cual desarrolló una doble personalidad. El Cerebro le practicó una cirugía para exaltar su lado maligno, además de que puede alterar su apariencia, y puede estirar sus extremidades.
Madame Rouge sostiene un romance con el Jefe Caulder, con el cual logra dominar su lado maligno, y unirse a la Doom Patrol, hasta que su mitad perversa juró venganza contra la Hermandad del Mal y la Doom Patrol.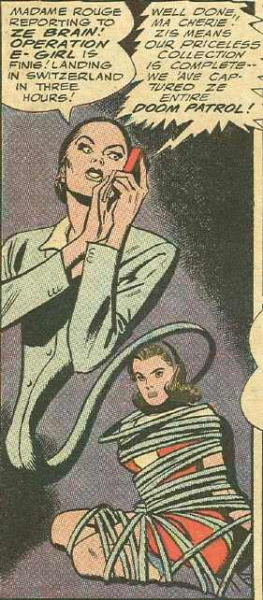 La tercera temporada de Doom Patrol arrancó sus filmaciones en semanas recientes, pero se ignora cuando llegarán los nuevos capítulos a la plataforma digital HBO Max.
El elenco de Doom Patrol lo integran Diane Guerrero como Crazy Jane, April Bowlby como Elasti-Woman, Alan Tudyk como Mr. Nobody, Matt Bomer como Negative Man , Brendan Fraser como Robot Man, Timothy Dalton como Niles Caulder 'The Chief', Joivan Wade como Victor Stone / Cyborg y Abigail Shapiro como Dorothy Spinner.
En América Latina la primera temporada de Doom Patrol está disponible en la plataforma digital HBO Go.
No te pierdas: "Doom Patrol es algo único y original": Timothy Dalton (EXCLUSIVA)
Fuente: Twitter
Doom Patrol, de los escombros a SMASH y DC Black Label
Concebidos originalmente en los años 60, la Doom Patrol renació en 1989, detonando desde la totalmente peculiar y única imaginación del escritor Grant Morrison y anunciando una nueva dirección para los cómics estadounidenses.
SMASH y DC Black Label traen para ti Doom Patrol: Arrastrándose desde los escombros, un tomo Deluxe que no puede faltar en tu colección.


También se está leyendo:
Así luce Robert Pattinson como Batman
DC Comics presentó la boda de de Batman y Gatúbela
Grant Morrison: Superman era bully