La epidemia originada por el brote del Covid-19, mejor conocido como el Coronavirus, sigue modificando los planes para los estudios de Hollywood y ahora un estreno que será pospuesto es Black Widow.
Varios sitios como Variety y CBR reportan que Watl Disney Studios ha decidido postergar la fecha de estreno de Black Widow, la cual estaba contemplada de manera original para el 1 de mayo de 2020, en una decisión orillada por la crisis del Coronavirus.
Black Widow se une a otras producciones como The New Mutants, que han visto canceldas sus fechas de estreno originales.
Marvel Studios aún no decide la nueva fecha en la que Black Widow llegará a la pantalla grande.
Scarlett Johansson y la última aventura de Black Widow
En entrevista con Entertainment Weekly, Scarlett Johansson habló de lo que representa la primera aventura en solitario de Black Widow, la cual abordará el pasado de la exespía
"Pensé que era interesante explorar esta parte de su vida antes de reunirse con los Vengadores, antes de hacer ese último sacrificio… ¿Cómo se convierte en esta persona completa de todas estas piezas rotas?".
Scarlett Johansson repite su papel de Natasha Romanoff / Black Widow, Florence Pugh interpreta a Yelena, David Harbour interpreta a Alexei / Red Guardian, y Rachel Weisz es Melina Vostokoff
Dirigida por Cate Shortland y producida por Kevin Feige, Black Widow, la primera película en la Fase Cuatro del Universo Cinematográfico de Marvel
Black Widow llega a SMASH y Marvel Comics México
Para que no pierdas detalle del próximo evento de Marvel Studios, SMASH y Marvel Comics México tienen preparado un lanzamiento que no te puedes perder.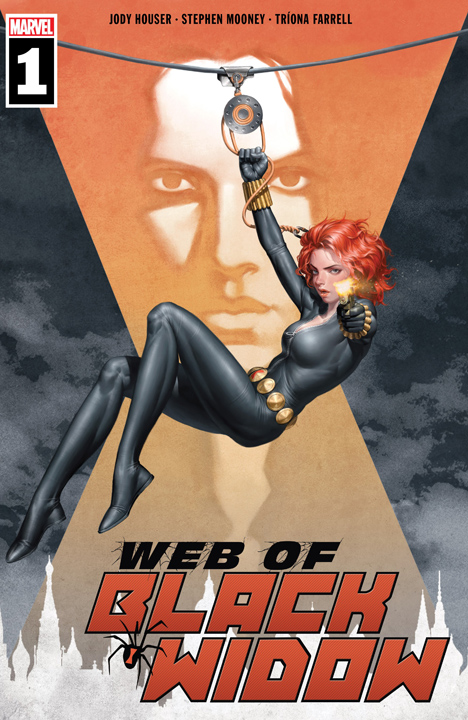 SMASH y Marvel Comics México, a través de, Marvel Semanal trae para tí Web of Black Widow, una historia de cinco capítulos de la autoría de Jody Houser que te atrapará con las hazañas de la espía más peligrosa del Universo Marvel.