¡Han llegado "Las hijas del Dragón"! Misty Knight y Colleen Wing se juntan para una pelea de bar épica.
Aunque los hechos de The Defenders no serán ignorados, pues Misty perdió su brazo y obtendrá una considerable mejora, tanto ella como Luke Cage emprenderán misiones que los llevarán por muchos caminos, aunque a un sólo objetivo. Ante todo esto, lo más emocionante para los fanáticos de los cómics es el hecho de que Colleen Wing también se alejará de Iron Fist para unirse a la detective, acercándonos un paso más a un spin-off de The Daughters of the Dragon.
¡Mira aquí la emocionante escena!
Como habrás visto, Misty y Colleen unen fuerzas en un bar cuando surge la amenaza de violencia: Misty da un paso al frente y se revela que todavía no ha reemplazado su brazo. Desafortunadamente para sus agresores, eso no la hace menos peligrosa, especialmente cuando Colleen interviene para ayudar.
No se sabe cuánto de Luke Cage incluirá a Jessica Henwick, pero ver a Colleen pelear junto a Misty podría ser el comienzo de algo especial para este "Universo Marvel de Netflix". Desde hace años, los fanáticos han considerado la idea de ver a los Heroes for Hire en la pantalla chica, uniendo a Luke Cage con Iron Fist.
Mientras The Defenders nos dio una muestra de eso y la temporada 2 de Luke Cage lo continuará, el futuro de los shows de Marvel-Netflix está en el aire ya que Disney pronto tendrá su propio servicio de transmisión.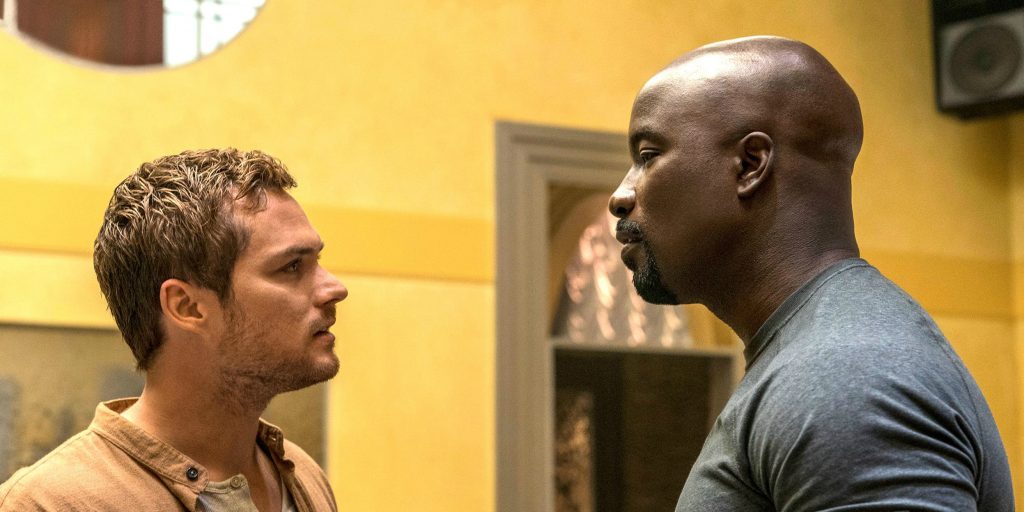 Todos los nuevos shows de Marvel llegarán a dicho servicio de transmisión, aunque los shows actuales de Netflix se quedarán. Aún no sabemos qué significa eso para los posibles spin-offs de Heroes for Hire o Daughters of the Dragon. Independientemente de lo que depare el futuro, al menos resulta reconfortante saber que Marvel ya no es tan aprensiva a la hora de unir sus series en un mismo Universo.
Para esta segunda temporada, Luke ciertamente necesitará ayuda, ya que el tráiler nos mostró que tendrá muchos problemas para llegar a su objetivo. Además del regreso de Mariah y Shades, el villano Bushmaster vendrá desde los cómics y contrarrestará los poderes de Luke con algunas habilidades propias. En el mismo aspecto, aunque Danny y Colleen pueden no quedarse mucho tiempo, el nuevo brazo de Misty ciertamente será útil.
La nueva temporada de Luke Cage se estrenará el próximo 22 de junio.