Una de las películas que maravillaron a los fanáticos en el 2017 fue Guardians of the Galaxy Vol. 2, cinta que recaudó más de 850 millones de dólares en taquilla, pero las aventuras del grupo más disparatado de héroes quieren más.
El actor Michael Rooker compartió una imagen, con la que Disney ha impulsado una campaña para que la cinta dirigida por James Gunn sea considerada por la Academia de Artes y Ciencias Cinematográficas (A.M.P.A.S. por sus iniciales en inglés), en la próxima entrega de los premios Oscar.
Guardians of the Galaxy Vol. 2 busca alcanzar una nominación en las categorías más importantes, incluyendo Mejor Película, Mejor Director, Mejor Actor, Mejor Actor de Reparto y Mejor Actriz de Reparto.
En 2015, Guardians of the Galaxy alcanzó dos nominaciones, Mejor maquillaje y peinado y Mejores efectos visuales, cayendo ante The Grand Budapest Hotel e Interstellar, respectivamente
Thor: Ragnarok también va por todo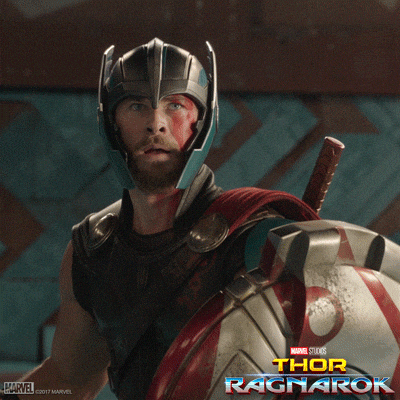 Pero Guardians of the Galaxy Vol. 2 no es la única cinta que busca estar considerada para la estatuilla, Thor: Ragnarok también ha empezado su campaña para llegar a los Premios de la Academia.
A través de una página web, Disney ha puesto a consideración la cinta de Taika Waititi para estar en las nominaciones en todas las categorías.
http://www.smashmexico.com.mx/marvel/2017/09/14/concept-art-de-emotiva-escena-en-guardians-of-the-galaxy-vol-2/
http://www.smashmexico.com.mx/marvel/2017/08/23/el-cameo-frustrado-de-david-bowie-en-guardians-of-the-galaxy-vol-2/
http://www.smashmexico.com.mx/marvel/2017/08/08/escenas-eliminadas-artes-y-mas-de-guardians-of-the-galaxy-vol-2/
http://www.smashmexico.com.mx/marvel/2017/07/21/imperdible-infomercial-retro-de-guardians-of-the-galaxy-vol-2/
http://www.smashmexico.com.mx/marvel/2017/07/12/david-hasselhoff-en-el-material-extra-de-guardians-of-the-galaxy-vol-2/