A menos de un mes del inminente estreno de Avengers: Inifnity War se ha anunciado que Joe Russo y un Vengador sorpresa vendrán a México como parte de los eventos relacionados con el estreno de la tercera entrega de Los Vengadores.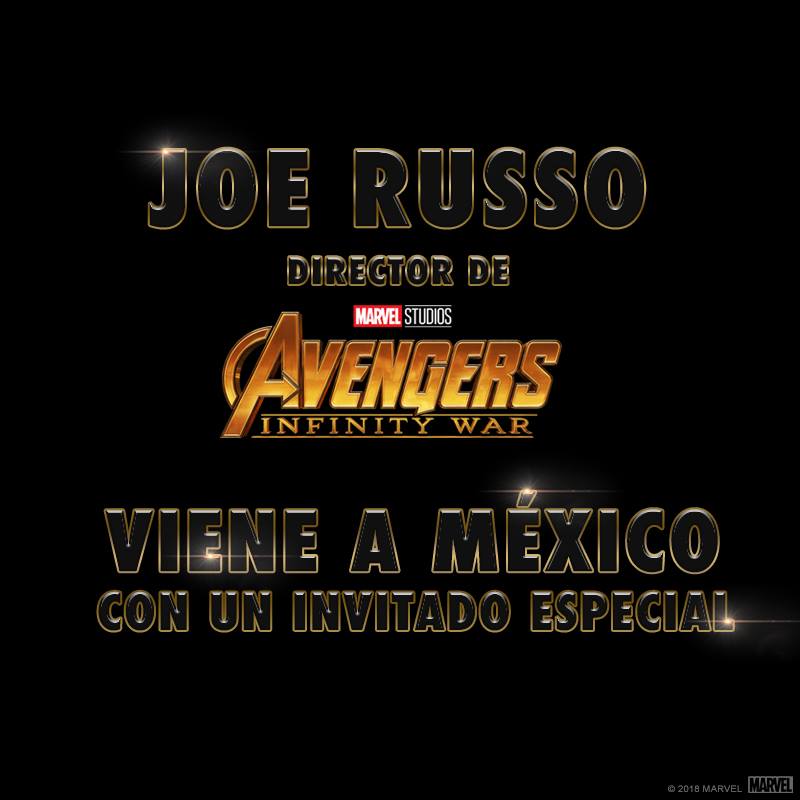 El director es junto a su hermano una de las mentes maestras detrás de el esperado crossover entre Guardians of the Galaxy, Spider-Man, Dr. Strange y los Avengers. Mientras que el otro invitado no ha sido revelado por el momento, aunque la tipografía de la imagen revelada por Marvel Latam nos hace pensar que se trata de alguien involucrado con Black Panther.
Hasta el momento no hay una fecha exacta para la llegada de Joe Russo y el Avenger sorpresa, pero a menos de un mes del estreno de la cinta es posible que su vista se durante la penúltima semana de abril.
EL CAMINO A INFINITY WAR.
Debido al estreno de Avengers: Infinity War, celebrando los 10 años del Universo Cinematográfico de Marvel,
SMASH y Marvel Cómics México traerán para ti una serie de tomos especiales que te prepararán para la llegada de Thanos a la pantalla grande.
Te presentamos 4 de nuestros 9 lanzamientos que tendremos a la venta en 2018: