En redes sociales, James Gunn compartió una foto inédita de Karen Gillan, la temible Nebula, en una filmación para Guardians of the Galaxy Vol. 2
Una de las villanas que encontró su redención en el Universo Cinematográfico de Marvel es Nebula, interpretada por la actriz británica Karen Gillan, quien en días recientes cumplió años, algo que recordó James Gunn con una foto inédita.
En su cuenta de twitter, el cineasta James Gunn compartió una fotografía de Karen Gillan, quien dejó su faceta como la peligrosa Nebula y se convirtió en una chica de los años 70 para un video.
Happy Birthday, @karengillan! I found this picture of you arriving to set at 5 am before getting into Nebula makeup. I thought it'd be cool for the fans to get a glimpse of "the real Gill" as she is every day with friends & co-workers, being chill, flashing peace signs & stuff.🎉 pic.twitter.com/US8ShTLotD

— James Gunn (@JamesGunn) November 28, 2020
"¡Feliz cumpleaños Karen! Encontré esta foto tuya llegando al set a las 5 am antes de maquillarte Nebula. Pensé que sería genial para los fans echar un vistazo a "la verdadera Gill" como ella es todos los días con amigos y compañeros de trabajo, relajada, mostrando signos de paz y cosas así".
No te pierdas: "La historia de Nebula apenas inicia": Karen Gillan
Esta fotografía corresponde a la filmación del video Guardians Inferno, el cual se grabó como parte de la banda sonora de Guardians of the Galaxy Vol. 2.
En éste video, dirigido por David YAroveskycolabora el elenco principal de la cinta, y cuenta con las participaciones especiales de David Hasselhoff y Stan Lee.
¿Cuándo veremos Guardians of the Galaxy Vol. 3?
James Gunn regresará como director de Guardians of the Galaxy Vol. 3, una vez que finalice su compromiso con la película The Suicide Squad, la cual se estrenará en el año 2021.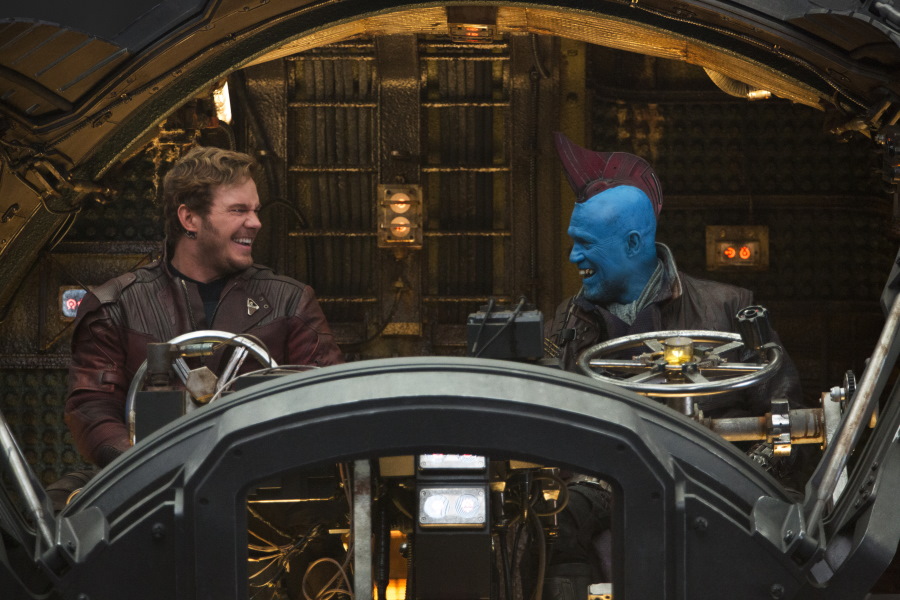 La producción de esta película se confirmó en marzo de 2019, tras el regreso de James Gunn a Marvel Studios, luego de que Walt Disney ordenara su despido tras una serie de tuits polémicos entre 2008 y 2011
Como SMASH te lo adelantó en 2019, la posible fecha de estreno de Guardians of the Galaxy Vol. 3 sería día 17 de Febrero de 2023, dentro de la posible fase 5 del MCU, la cual ya cuenta con las secuelas de Black Panther y Captain Marvel.
También puedes leer: James Gunn no volvería para una cuarta cinta de Guardians of the Galaxy
El temor de Fear Itself llega a SMASH y Marvel Comics México
El hierro se fractura. Los soldados caen. Dioses mueren. Capitán América, Thor, Iron Man y los Avengers son los héroes más poderosos de la Tierra, –pero incluso ellos conocen el miedo. Y cuando un antiguo mal poderoso se adueña de nuestro mundo, cada héroe debe hacer un sacrificio para salvar al planeta.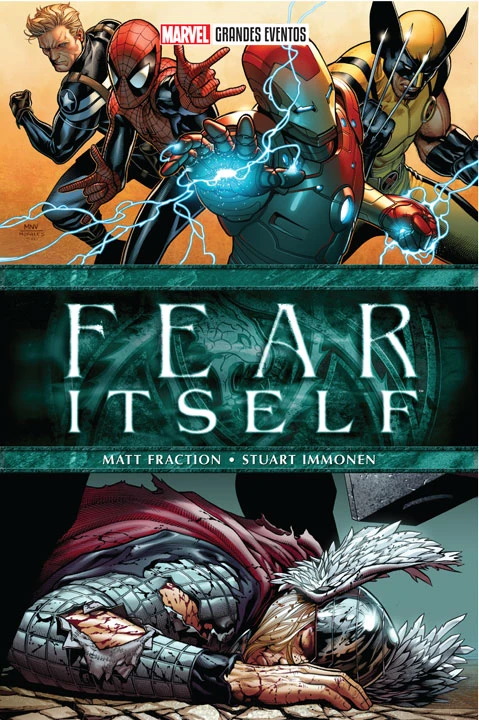 SMASH y Marvel Comics México traen para ti Fear Itself, una historia de la autoría de Matt Fraction y Stuart Immonen, que no puede faltar en tu colección.

También se está leyendo:
5 Curiosidades sobre "Guardianes de la Galaxia Vol. 2"
Amanda Seyfried rechazó ser parte de 'Guardianes de la galaxia'
James Gunn usa papel de baño de Guardianes de la Galaxia ante escasez
Zoe Saldaña confiesa que cría a sus hijos con ayuda de tres asistentes