El hijo del actor William Hurt informa la muerte de su padre, quien es recordado en el MCU por dar vida a Thunderbolt Ross.
El hijo de William Hurt publicó un comunicado en el que anuncia la muerte de su padre a los 71 años, una semana antes de cumplir 72. El informe agrega que el deceso se dio por causas naturales. William Hurt interpretaba al general Thaddeus "Thunderbolt" Ross en el MCU, debutando en The Incredible Hulk de 2008.
En su comunicado, su hijo Will escribió: "Con gran tristeza, la familia Hurt llora el fallecimiento de William Hurt, querido padre y actor ganador de un Oscar, el 13 de marzo de 2022, una semana antes de su 72º cumpleaños. Murió en paz, entre la familia, por causas naturales. La familia pide privacidad en este momento".
Hurt fue nominado tres veces al Oscar al mejor actor por sus papeles en Kiss of the Spider Woman (1985), Children of a Lesser God (1986) y Broadcast News (1987). Como actor de reparto estuvo nominado al Oscar en 2005 por A History of Violence, de David Cronenberg. Ganó su Oscar por El beso de la mujer araña.
Willam Hurt debutó en el MCU como el némesis de Edward Norton en The Incredible Hulk, de Louis Leterrier en el papel del general Thaddeus "Thunderbolt" Ross. Con este personaje repitió en Captain America: Civil War, Avengers: Infinity War, Avengers: Endgame y Black Widow.
Fuente: CBR.com
El general Ross te espera en nuestra tienda online con:
Marvel Deluxe – Hulk: Grey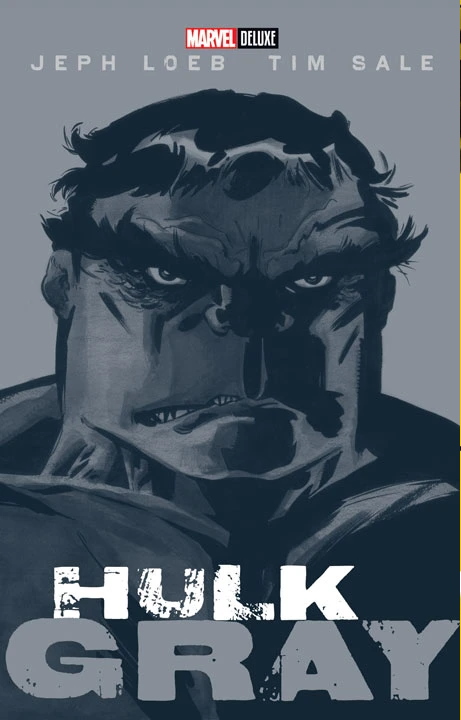 "No todo es blanco y negro como tú dices".
Antes de que el mundo supiera que Bruce Banner es Hulk, de que bruce confesara su amor por Betty Ross… Antes de que Hulk fuera Verde… hubo un Hulk: Gris.
La vida de Bruce Banner fue destrozada por la explosión de una bomba Gamma. A partir de ese momento, se desató la criatura más fuerte de la Tierra: El increíble Hulk.
No importa cuán poderoso se haya vuelto, su corazón podría seguir devastado por Betty Ross, la hija de su peor enemigo, el general "Thunderbolt" Ross.
El equipo ganador del premio Eisner, Jeph Loeb y Tim Sale (SUPERMAN FOR ALL SEASONS, BATMAN: THE LONG HALLOWEEN, DAREDEVIL: YELLOW y SPIDER-MAN: BLUE) continúa con su mirada perspicaz a los primeros días de los héroes más populares de Marvel Comics. En HULK: GRAY, descifran el origen de Hulk y al hacerlo, revelan un secreto que cambiará para siempre la forma en que vemos a Bruce Banner.

También se está leyendo:
Todo lo que debes saber de la llegada de Disney + ¡Fecha, contenido y preventa!
Disneyland: El primer parque de atracciones del mundo
Revelan todo el contenido de Disney+
La lujosa suite que esconde el castillo de Disneyland
El trasero de Hugh Jackman sobrevive a la censura de Disney +