Este día ha salido a la luz un nuevo tráiler de The New Mutants.
Luego de varios retrasos, y rumores de que se iba a cancelar tras la compra de 20th Century Fox por parte de Disney, finalmente su lanzamiento está programado para abril del 2020.
La cinta de este equipo de jóvenes mutantes será la última entrega de las películas de la franquicia de X-Men.
No te pierdas el tráiler de The New Mutants:
El elenco incluye a Anya Taylor-Joy como Magik, Maisie Williams como Wolfsbane, Charlie Heaton como Cannonball, Henry Zaga como Sunspot, Blu Hunt como Mirage y Alice Braga como Cecilia Reyes. La película está dirigida por Josh Boone, quien coescribió el guión con Knate Lee.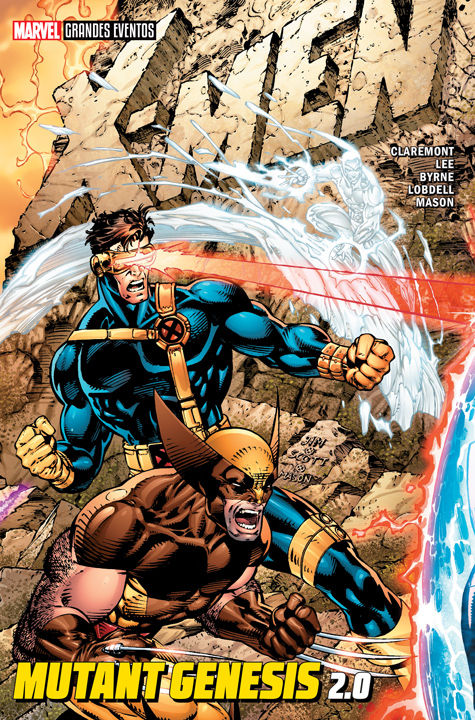 SMASH Y MARVEL COMICS MÉXICO traen para ti: Marvel Grandes Eventos: X-Men Mutant Genesis 2.0, escrito por Chris Claremont, Jim Lee, John Byrne y Scott Lobdell. Y con el arte de Jim Lee
¡UNA NUEVA MIRADA A UNA SAGA CLÁSICA!
El futuro de Magneto, el pasado de Wolverine… y de los X-Men. Del Asteroide M a Weapon X, donde sea que vayan, a los mutantes de Marvel, les están lavando el cerebro. Magneto tiene un nuevo ejército: La Mano.
Un viejo enemigo revive y dependerá de los X-Men detenerlos a los dos. Con algunas pistas del pasado de Wolverine y la primera aparición del Team X, los Acólitos, ninjas ¡y más!