A través de redes sociales, los fanáticos de Spider-Man: Into the Spider-Verse descubrieron un easter egg que hace referencia al Green Goblin de 2002
Spider-Man: Into the Spider-Verse es considerada como una de las mejores películas del trepamuros en los últimos años, no sólo por hacer un homenaje a distintas etapas y personajes de Spidey, también por referencias que contiene, incluido un easter egg del Green Goblin que en el 2002 interpretó Williem Defoe.
En la cuenta de twitter Ifilmwhatever, se hizo un hallazgo partigular de un guiño escondido, el cual hace referencia a la película de 2002 Spider-Man, dirigida por Sam Raimi.
Holy shit. the scream in this scene from Spider-Man,can be heard in the score of Spider-Man Into The Spiderverse. It plays during Peter's fight with the Green Goblin in the first act! pic.twitter.com/LDzsSLIRy0

— Deo🎬 | 7 Days (@Ifilmwhatever) June 4, 2020
"El grito en esta escena de Spider-Man, se puede escuchar en la partitura de Spider-Man Into The Spider-Verse, durante la pelea de Peter con Green Goblin en el primer acto".
Ante esta revelación, Daniel Pemberton, encargado de la banda sonora del largometraje animado respondió este mensaje a través de su cuenta de twitter
I'm gonna keep the mystery.. 😉 #SpiderVerse https://t.co/lxZdnmbtFi

— Daniel Pemberton (@DANIELPEMBERTON) June 5, 2020
"Voy a mantener el secreto" señaló el compositor, confirmando el hallazgo en redes sociales.
¿Cuándo regresa al cine Spider-Man: Into the Spider-Verse?
La segunda parte de Spider-Man: Into the Spider-Verse nos traerá el regreso de Miles Morales, y todos los hombres y mujeres araña a la pantalla grande, aunque este estreno también sufrió cambios derivado al brote de coronavirus.
Update from the #SpiderVerse: October 7, 2022 🕷 pic.twitter.com/e6oyElyOgc

— Spider-Man: Into The Spider-Verse (@SpiderVerse) April 24, 2020
El día 7 de octubre de 2022 es la fecha marcada para que la secuela de  Spider-Man: Into the Spider-Verse llegue a la pantalla grande.
Spider-Man: Into the Spider-Verse en SMASH y Marvel Comics México
Marvel Cómics México presenta una recopilación exclusiva del origen y uno de los más grandes momentos en la vida de Miles Morales: ¡cuando conoce a Peter Parker, el Spider-Man que todos admiramos y queremos!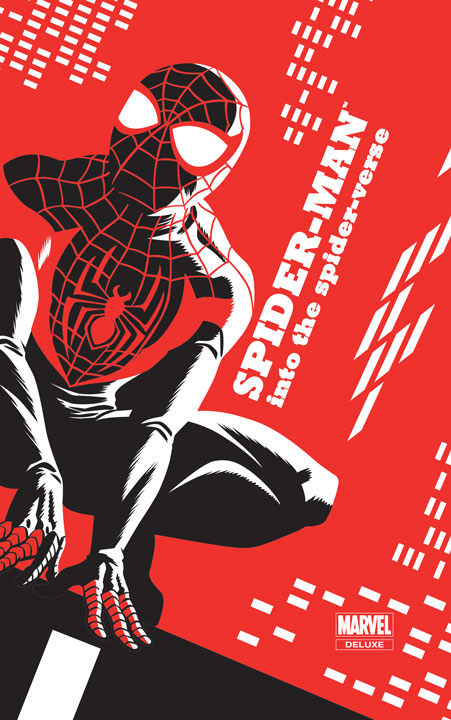 Acompáñalos en una aventura en la que tendrán que vencer a Mysterio y poner a salvo las realidades de ambos.
Consigue tu ejemplar en éste enlace