Del coliseo romano a Asgard, Russell Crowe es la nueva incorporación del elenco de Thor: Love and Thunder, cinta que llegará a los cines en 2022
Thor: Love and Thunder sigue con las grandes sorpresas para su elenco, el cual se nutre de ganadores del Oscar, ya que además de Natalie Portman y Christian Bale, la cinta dirigida por Taika Waititi también contará con un Gladiador de la pantalla grande: Russell Crowe.
No te pierdas: Chris Hemsworth se rinde ante el guión de Thor: Love and Thunder
The Hollywood Reporter dio a conocer que el actor Rusell Crowe se ha unido al elenco de Thor: Love and Thunder. Aunque su papel es uno de los misterios más grandes de la producción.
Ver esta publicación en Instagram
La carrera de Crowe, la cual arrancó en 1990, es una de las más reconocidas y aclamadas en Hollywood. En tres ocasiones fue nominado al Oscar como Mejor Actor, ganando por la cinta Gladiador en el año 2000.
Crowe ya cuenta con experiencia en franquicias similares a la que desde 2008 ha construido Marvel Studios. En 2013 participó con la Distinguida competencia en el papel de Jor-El, además de una breve aparición como el Dr.Edward Jekill en la cinta The Mummy.
El oriundo de Nueva Zelanda es una de las incorporaciones más recientes al elenco de Thor: Love and Thunder, a la cual se han unido nombres de la talla de Matt Damon, Luke Hemsworth, Sam Neill y Melissa McCarthy, aunque los últimos tres tendrán una participación breve al interpretar a actores de teatro asgardianos.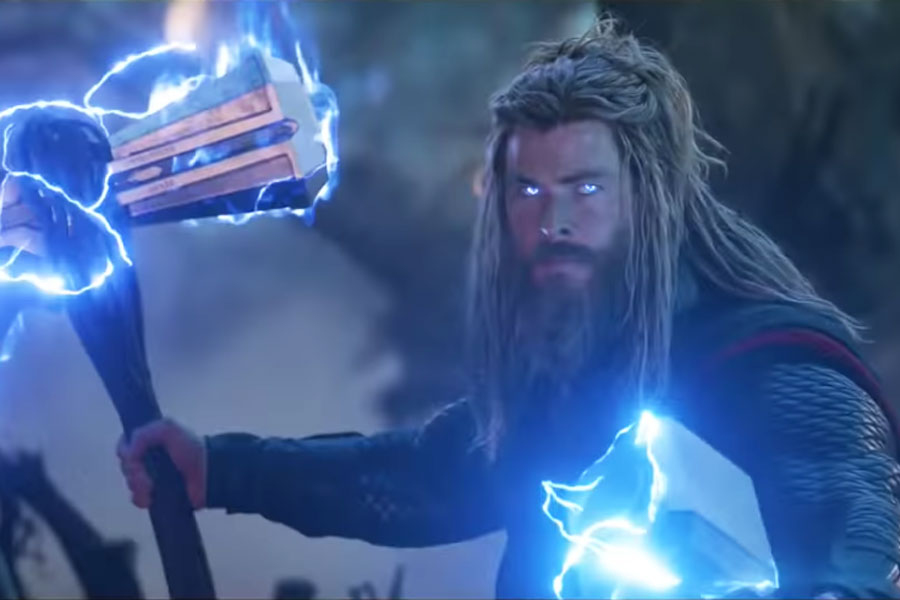 Dirigida por Taika Waititi, Thor: Love and Thunder comntará con un elenco encabezado por Chris Hemsworth como Thor, Natalie Portman como Jane Foster, Tessa Thompson como Vakyrie, Chrs Pratt como Peter Quill / Star-Lord, Dave Bautista como Drax, Karen Gillen como Nebula y Christian Bale como Gorr the God Butcher.
Thor: Love and Thunder llegará a las pantallas de cine el 6 de mayo de 2022.
También puedes leer: Fotos del set de Thor: Love & Thunder revelan el personaje de Melissa McCarthy
Fuente: The Hollywood Reporter
Las mejores aventuras de Thor llegan al Marvel-Verse
El esplendor y espectáculo te esperan en las primeras historias escritas por Stan Lee y dibujadas por Jack Kirby sobre el origen del asgardiano favorito de todos. Disfruta las grandes batallas contra el malvado Loki, Dios del mal.
Y sé testigo de la dramática relación entre el doctor Don Blake y la enfermera Jane Foster mientras descubres cómo el dios nórdico se convirtió en el magnífico superhéroe del martillo poderoso, Mjolnir. Todo esto y más en ¡Thor, Dios del Trueno!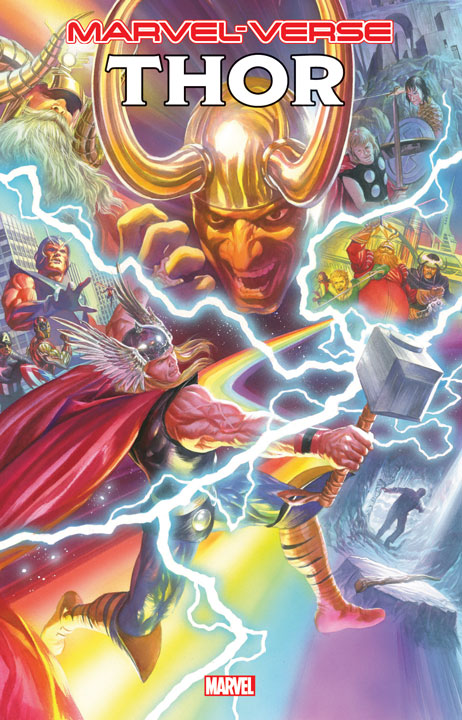 SMASH y Marvel Comics México traen para tí Marvel Verse – Thor, con historias emanadas del talento de Stan Lee, Jack Kirby, Larry Lieber, Michael Straczynski y Olivier Coipel.

También se está leyendo:
Un actor de Grey's Anatomy pudo ser Thor en el MCU
¿De dónde vienen los nombres de los meses del año?
¿Qué piensan los hijos de Chris Hemsworth de que su papá sea Thor?
¿Por qué Chris Hemsworth sufre para meterse en la piel de Thor?
Mark Ruffalo transmite por error parte de la nueva película de Thor