En redes sociales se dieron a conocer imágenes del arte propuesto para el villano de Avengers: Age of Ultron, el cual era más intimidante.
En 2015 Marvel Studios nos trajo Avengers: Age of Ultron, la segunda cinta de los héroes más poderosos del planeta, pero el villano principal tenía un aspecto bastante aterrador.
El artista conceptual Phil Saunders, quien diseñó para Marvel Studios los trajes de Iron Man para todas las cintas en las que apareció, compartió en su cuenta de Instagram un par de diseños, con los primeros bocetos del aspecto de Ultron.
Sin embargo, los productores de la película optaron por un diseño más apegado al que se presentó en los cómics, como lo muestra este arte de Avengers: Age of Ultron.
James Spader fue el actor quien le prestó su voz a Ultron en la cinta dirigida por Joss Whedon. En su versión para América Latina la voz es del actor Moisés Palacios.
Hasta Ultron se une en contra del Coronavirus
El Coronavirus ha obligado a La Casa de las Ideas a modificar su calendario de estrenos de la fase cuatro del MCU, la cual se pondrá en marcha a partir del mes de noviembre con el estreno de Black Widow.
El artista Charlie Wen, quien ha colaborado como diseñador de Marvel Studios, compartió en semanas recientes un arte conceptual de Ultron, quien manda un mensaje a los fans de La Casa de las Ideas en medio de la crisis sanitaria por el Coronavirus
So that's where all the #toiletpaper went!!!
🧻🧻🧻🧻🧻😷😷😷
In all seriousness, I hope you all stay healthy and safe in these arduous times. Stock up, but don't go crazy like #ultron here. Leave some for your neighbors!
😇🙏🏼#marvelstudios #coronavirus #corona pic.twitter.com/qaRJ36oYjl

— Charlie Wen (@imcharliewen) March 21, 2020
"¡Así que para eso era todo el papel de baño! Ya en serio, espero que todos se mantengan sanos y seguros en estos arduos tiempos. Abastécete, pero no te vuelvas loco como Ultron aquí. ¡Deja un poco para tus vecinos!", escribió Wen en su cuenta de twitter.
Los Avengers vuelven a SMASH y Marvel Comics México
A medida que la Guerra de los Reinos llega a la capital de la nación estadounidense, ¡los héroes más grandes de Washington D.C., entran en acción! ¿Pero quiénes son y de dónde vienen? ¡Sólo el agente Coulson lo sabe!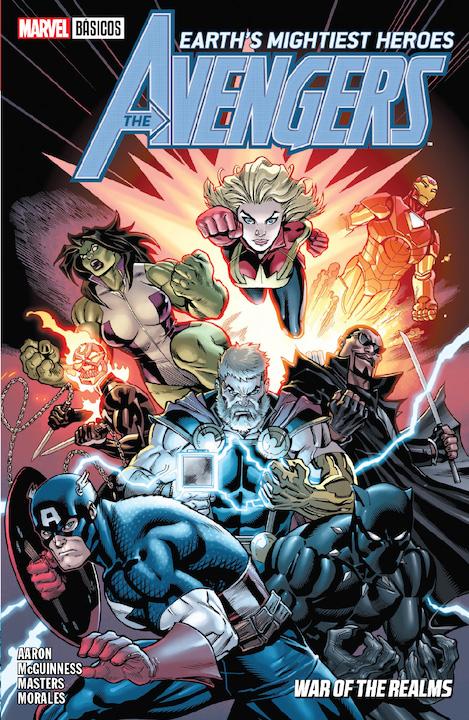 SMASH y Marvel Comics México presentan Avengers: War of Realms, un tomo imperdible para los fanáticos del equipo más importante de Marvel. Pídelo en éste enlace y recíbelo en la puerta de tu casa.