DC Universe Online (DCUO), el popular juego de superhéroes multijugador gratuito en línea ha lanzado el Episodio 35: Metal Parte I , el primero de dos episodios basados en la serie de cómics Dark Nights: Metal de DC. 
En dicho episodio: Metal Parte I, Batman ha roto la barrera entre este mundo y el Multiverso Oscuro, por lo que ha desaparecido. A través de esta brecha, llegan los Dark Nights, versiones retorcidas del murciélago con sed de venganza. 
Darks Night: Metal será un episodio de gran escala, contará con nuevos y antiguos héroes y villanos, incluidos The Red Death, The Merciless y el temible The Batman Who Laughs.
La historia incluirá aventuras para un jugador y mutijugador ambientadas en lugares irónicos pero retorcidos del Multiverso oscuro. Además, habrá nuevas recompensas para jugadores, incluidos trajes inspirados en Donna Troy y The Merciless.
DCUO está disponible en Nintendo Switch, PlayStation 4, Xbox One y PC.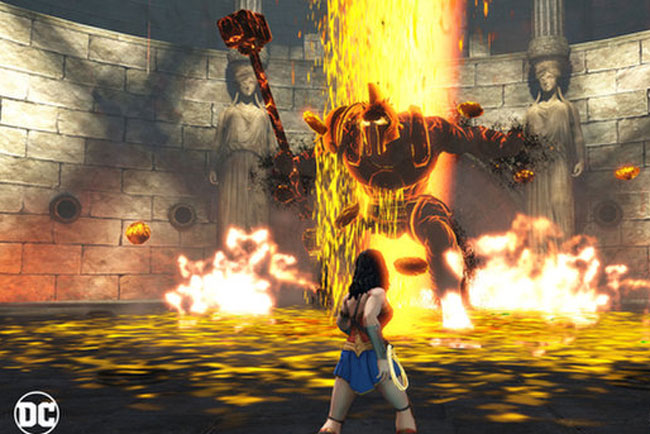 ¿Quién es quién en Dark Nights: Metal?
Dark Nights: Metal, uno de los acontecimientos donde Scott Snyder y Greg Capullo vuelven a la carga al poner en situaciones extremas al Caballero de la Noche y a la Liga de la Justicia.
De los hechos más impactantes de esta serie destaca la aparición del Multiverso Oscuro, el cual arrojó a una serie de personajes siniestros, los cuales han pasado por una serie de eventos traumáticos que los ha llevado a unirse a Barbartos con el objetivo de sembrar el horror en la Tierra 0
Descubre a detalle AQUÍ quienes son estas malvadas variantes de Batman que pondrán en aprietos al Caballero de la Noche y a sus grandes aliados.