El Hechicero Supremo no atenderá consultas por ahora. Doctor Strange in the Multiverse of Madness detiene sus filmaciones en Reino Unido tras el nuevo confinamiento por la pandemia
La pandemia por Covid-19 no da tregua y varios países reforzaron sus medidas para evitar más contagios y hospitalizaciones, entre ellos el Reino Unido, lo que ha afectado las filmaciones de Doctor Strange in the Multiverse of Madness.
En entrevista para el programa Jimmy Kimmel Live, de la cadena estadounisdense abc, la actriz Elizabeth Olsen confirmó que ante el panorama de contagios en Reino Unidos, se decidió pausar las filmaciones de Doctor Strange in the Multiverse of Madness.
No te pierdas: Rachel McAdams regresará para Doctor Strange In The Multiverse Of Madness
"Dado que los hospitales están abrumados aquí, no podemos volver a trabajar hasta que se calme… Así que estoy segura de estar aquí, y realmente agradecida de poder trabajar. Disney me ha mantenido ocupada durante la cuarentena", declaró Olsen.
El pasado mes de diciembre la secuela de Doctor Strange arrancó sus filmaciones en Londres, locaciones a las que llegó días antes Elizabeth Olsen, quien tuvo que guardar una cuarentena obligatoria, como lo indican las autoridades británicas de salud.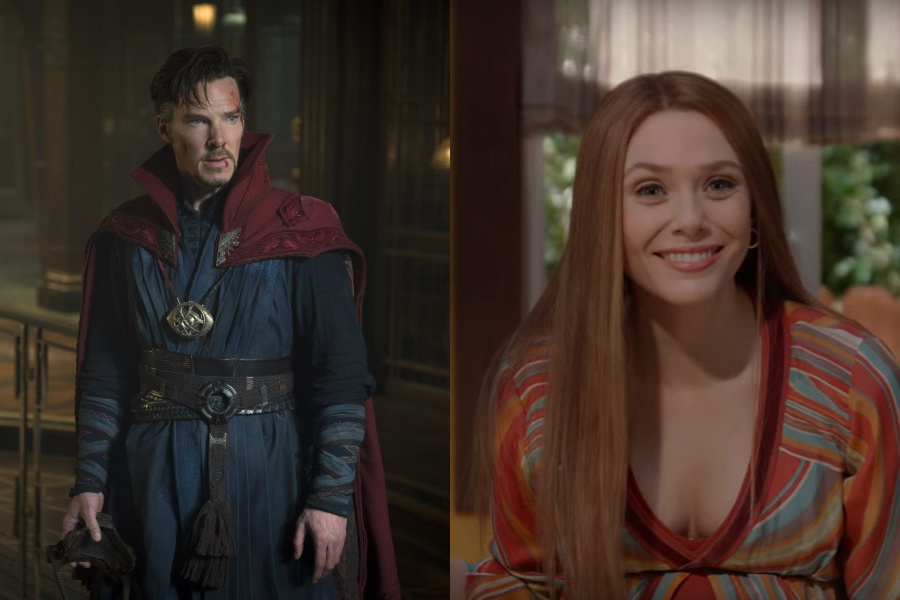 "Después de los eventos de Avengers: Endgame, el Dr. Stephen Strange continúa su investigación sobre la Gema del Tiempo. Pero un viejo amigo convertido en enemigo pone fin a sus planes y hace que Strange desate un mal indescriptible".
Dirigida por Sam Raimi, Doctor Strange in the Multiverse of Madness contará con las actuaciones de Benedict Cumberbatch como Stephen Strange, Elizabeth Olsen como Wanda Maximoff /Scarlet Witch, Benedict Wong como Wong y Chiwetel Ejiofor como Mordo, el villano de la trama.
Doctor Strange in the Multiverse of Madness llegará a la pantalla grande el 25 de marzo de 2022.
También puedes leer: ¿Cuántas veces ha salvado la Capa de Levitación al Doctor Strange?
Fuente: Jimmy Kimmel Live!
House of M, un evento imperdible en SMASH y Marvel Comics México
Los Avengers y los X-Men han sido convocados para decidir el destino final de Scarlet Witch, cuyos poderes mutantes que alteran la realidad amenazan la estructura original del Universo Marvel.
Mientras los héroes discuten por la vida de su ex compañera de equipo, una ola de luz blanca los envuelve a todos. En un instante, ¡todo el Universo Marvel cambia para siempre!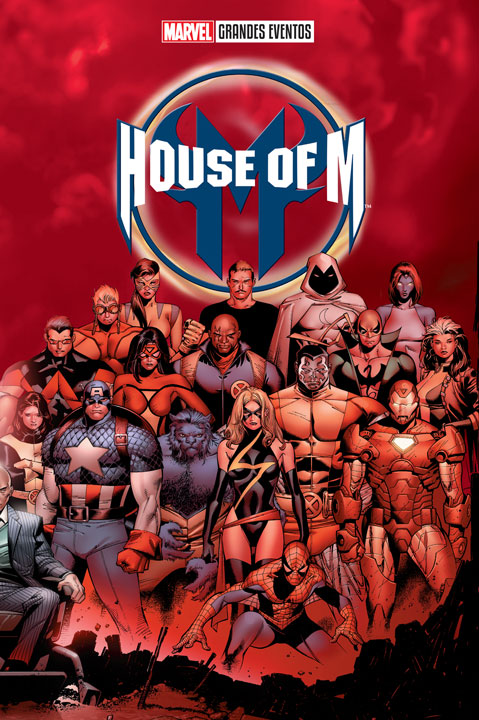 SMASH y Marvel Comics México trae para ti Marvel Grandes Eventos: House of M, una de las obras cumbres de Brian Michael Bendis en La Casa de las Ideas

También se está leyendo:
Todo lo que debes saber de la llegada de Disney +
Disneyland: El primer parque de atracciones del mundo
Revelan todo el contenido de Disney+
La lujosa suite que esconde el castillo de Disneyland
El trasero de Hugh Jackman sobrevive a la censura de Disney +