Nuevas imágenes desde la locación de la serie The Falcon and the Winter Soldier revelan más detalles de Wyatt Russel encarnando al US Agent
Tras más de seis meses de retraso, The Falcon and the Winter Soldier reanudaron las grabaciones de la serie que llegará en 2021 a las plataformas digitales de Marvel, y en éste programa veremos el debut de John Walker, mejor conocido como el US Agent.
En cuentas de redes sociales se develó el aspecto del actor Wyatt Russell, quien será el encargado de encarnar al US Agent en el Universo Cinematográfico de Marvel.
No te pierdas: U.S. Agent se hace presente en el MCU (con el escudo del Cap)
¿Quien es el US Agent?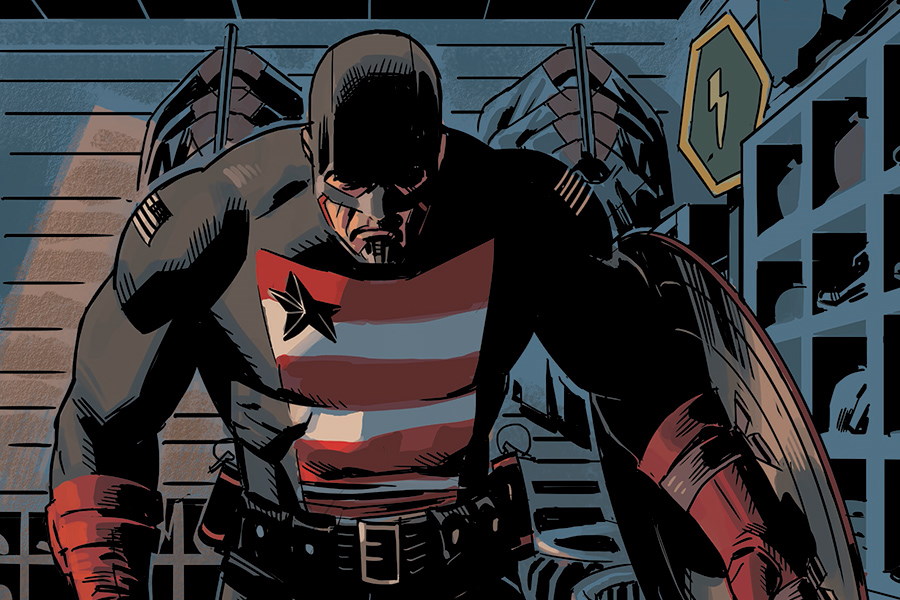 El US Agent apareció por primera vez en Captain America #323 (noviembre de 1986). John Walker, nombre de pila del US Agent, obtuvo sus poderes gracias a los tratamientos que recibió por parte de Power Broker, un misterioso individuo que le dio habilidades sobrehumanas a las personas.
El personaje fue creado por Mark Greenwald y Paul Neary para ir en contra de los ideales del Captain America y llevar el patriotismo a un lado muy retorcido y extremista.
Marvel Studios decidió retrasar el estreno de la serie de televisión Falcon and the Winter Soldier, la cual estaba contemplada para el mes de Agosto de 2020. La producción de ésta serie fue de las primeras en parar sus actividades, ya que se encontraban filmando secuencias en Praga.
The Falcon and The Winter Soldier cuenta con un elenco encabezado por Anthony Mackie como Sam Wilson / Falcon, Sebastian Stan como Bucky Barnes / Winter Soldier, Emily Van Camp como Sharon Carter /Agent 13, Wyatt Russell como US Agent y Daniel Brühl como el Barón Zemo.
Marvel Studios ya tiene contemplado los lanzamientos de las series The Falcon and The Winter Soldier, WandaVision, Loki, Hawkeye, Ms. Marvel, She-Hulk, y Moon Knight, las cuales se estrenarán entre 2020 y 2023.
También puedes ver: El US Agent entra en acción en el set de The Falcon and the Winter Soldier
Fuente: comicbook
Revive las hazañas del Capitán América en SMASH y Marvel Comics México
Steve Rogers no sólo es el líder de los héroes más poderosos de la Tierra, sino un símbolo de la justicia, la libertad y una lucha constante contra las fuerzas del mal.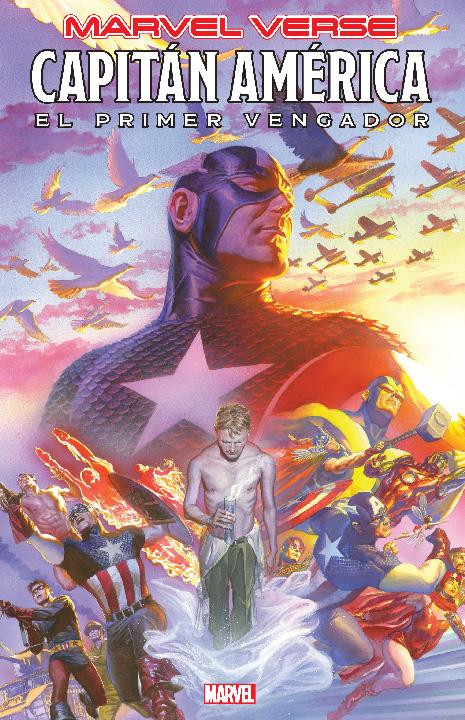 SMASH y Marvel Comics México traen para tí Marvel Verse Captain América: El Primer Vengador. Un tomo que trae los momentos que definieron la historia del Centinela de la Libertad en el Universo Marvel.

También se puede leer:
Sebastian Stan está absolutamente marcado
Júpiter en oposición: Cómo ver al planeta gigante esta semana paso a paso
La película de Netflix que protagonizarán Chris Evans y Ryan Gosling
Elsa Pataky siempre viaja con Chris Hemsworth y toda su familia
La Chapulina Colorada de Marvel ¿infringió derechos de autor?