James Gunn se presentará dentro del Universo DC con su propuesta de The Suicide Squad, el reinicio de la franquicia en la pantalla grande, para lo cual ya tendría definido a qué personajes tomarán en cuenta.
A través de Instagram, la actriz Daniela Melchior compartió en su cuenta de Instagram una fotografía desde el set de filmaciones.
Lo que llamó la atención fue la respuesta de James Gunn, quien le respondió a la actriz con cuatro emojis, con los cuales estaría anunciando a parte de la alineación del Suicide Squad, misma de la que echará mano para su película.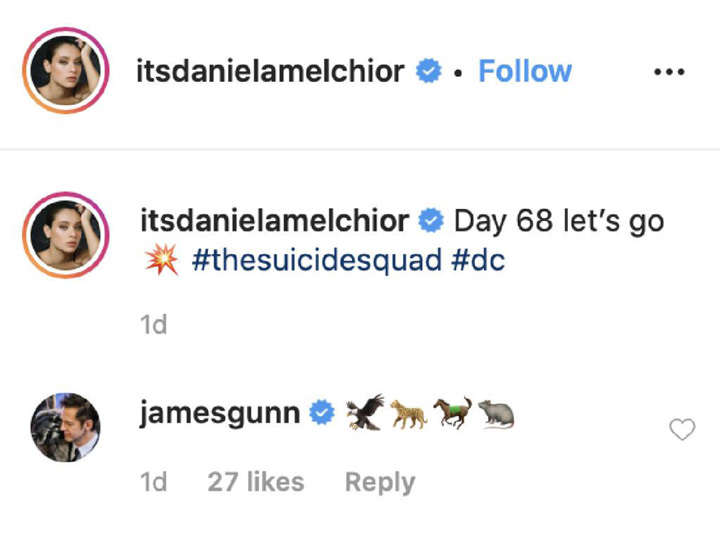 En los emojis se ven un águila, un cheetah, un caballo y una rata.
¿A qué personajes habría anunciado?
El águila correspondería a The Peacemaker, ya que este animal es el símbolo que lleva en el pecho. Fuentes allegadas a la producción mencionan que este papel será el que interprete John Cena.
Mientras que la rata correspondería a The Ratcatcher, personaje que debutó en Detective Comics #585 (Abril, 1988). Su habilidad es controlar un ejército de ratas y manipular cosas a través de su gas de cianuro.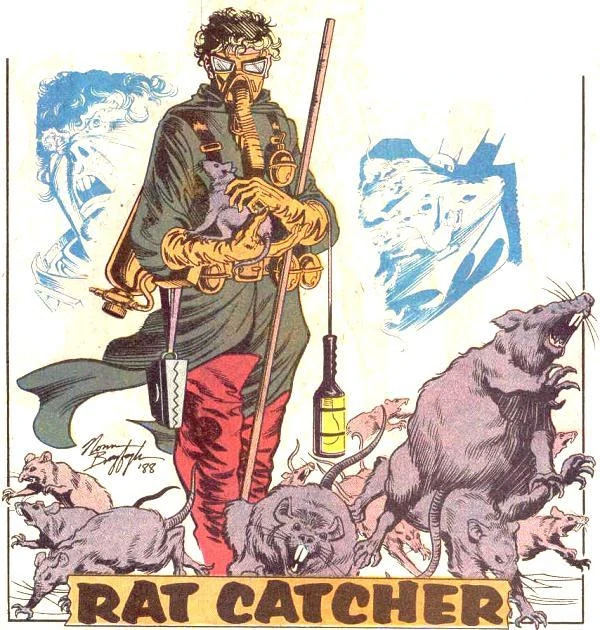 La misma Melchior sería quien encarnaría a este personaje, a pesar de que en los cómics el villano siempre ha sido un hombre.
En relación al caballo y al leopardo, no está claro que personajes serían, pero las referencias más evidentes serían las apariciones de personajes como Knight, Vixen y Bronze Tiger.
The Suicide Squad está programada para llegar a la pantalla grande el 6 de agosto de 2021. Margot Robbie, Viola Davis, Joel Kinnaman y Jai Courtney, volverán a interpretar sus papeles de Harley Quinn, Amanda Waller, Captain Boomerang y Rick Flag respectivamente.
Don't get too attached. #TheSuicideSquad pic.twitter.com/uITPhrDzz2

— James Gunn (@JamesGunn) September 13, 2019
El elenco de esta cinta lo complementan: Idris Elba, David Dastmalchian, Nathan Fillion, Peter Capaldi, Alice Braga, Michael Rooker, Sean Gunn, Taika Waititi y Joaquín Cosio.
Antes del regreso del Escuadrón…
Antes de ver The Suicide Squad, de James Gunn, una de sus integrantes, Harley Quinn, tomará por asalto la pantalla grande con Birds of Prey.
SMASH y DC Comics México traen para tí Harley Quinn y las Aves de Presa, un tomo que recopila seis emocionantes aventuras de las nuevas heroínas de Gotham.