¿Es un pájaro? ¿un avión? ¡No! Es… ¿Clark Kent? El Crossover del Arrowverse se estrenará a finales en el mes de diciembre de 2019, y las filmaciones han arrancado con grandes sorpresas, entre ellas tres versiones de Clark Kent en Crisis on the Infinite Earths
El actor Brandon Routh compartió a través de su cuenta de Instagram una nueva fotografía, ahora caracterizado como Clark Kent, quien será el editor en jefe del Daily Planet en el crossover del Arrowverse.
"Miren lo que encontré en mi reciente visita al Daily Planet" escribió Routh, quien retoma el rol del Hombre de Acero, papel que representó en 2006 en la cinta Superman Returns.
Además de Routh al reparto de actores invitados se sumó en semanas recientes Tom Welling, quien dio vida a Clark Kent en la serie Smallville, transmitida entre los años 2001 y 2011. Ellos darán vida a Superman en Crisis en las Tierras Infinitas.
¿Refuerzos desde Themyscira?
Otra actriz que podría sumarse de un momento a otro al crossover del Arrowverse es Lynda Carter, quien estelarizó la serie Wonder Woman, en la década de los años 70.
Carter dio vida a la Presidenta Olivia Mardsin en cinco episodios de la segunda temporada de Supergirl.
Quienes sí estarán,además de tres versiones de Clark Kent en Crisis on the Infinite Earths son Kevin Conroy y Burt Ward, quienes en proyectos anteriores han interpretado (ya sea en voz o versión live action) a Batman y Robin, respectivamente.
El 8 de diciembre Supergirl arrancará las acciones del crossover, las cuales seguirán por Batwoman el 9 de diciembre.
The Flash recibirá el tercer episodio de Crisis on Infinite Earths, que concluirá hasta 2020.
Arrow será la cuarta serie en tener este evento, concluyendo en un episodio de DC's Legends of Tomorrow, el 14 de enero de 2020.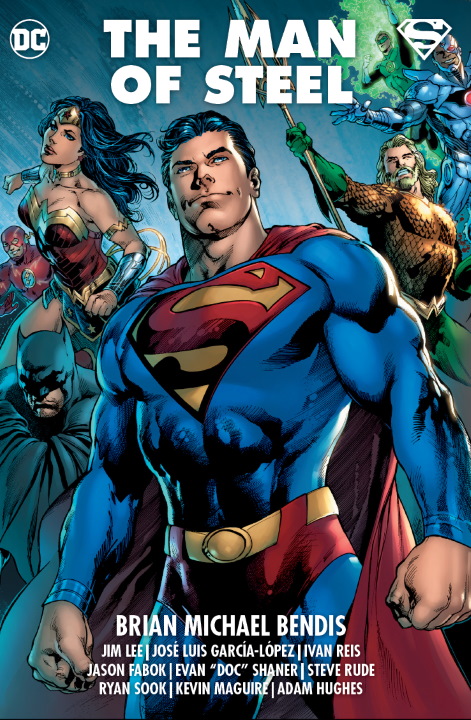 No olvides que SMASH y DC Comics México te traen la nueva etapa de Superman en los cómics, con la publicación de Man of Steel.
Brian Michael Bendis llega a DC con su narrativa revolucionaria a la mitología del Hombre de Acero, lo que cimbrará sus cimientos.