Descubre el nuevo aspecto de Freya Allan como la princesa Ciri, en la segunda temporada de la serie The Witcher, que llegará pronto a plataformas digitales
Una de las series más esperadas para 2021 es The Witcher, cuya segunda temporada empieza a mostrar aspectos de los personajes más importantes, entre ellos la princesa Ciri, interpretada por Freya Allan.
La producción de la serie compartió dos nuevas imágenes con el asepcto que Ciri tendrpa para estos nuevos episodios, que llegará a través de la plataforma de entretenimiento más grande del mundo.
She gave tearful goodbyes
on a most violent night.
Now this child of surprise
is preparing to fight. pic.twitter.com/qVP2wDCQXl

— The Witcher (@witchernetflix) October 6, 2020
"Ella se despidió con lágrimas en los ojos en la noche más violenta. Ahora esta niña sorpresiva se prepara para luchar"
También puedes leer: The Witcher: para la temporada 2, Henry Cavill estrena armadura

Esto veremos en la segunda temporada de The Witcher
The Witcher nos lleva a través de un relato protagonizado por Geralt de Rivia, un cazador de monstruos, quien trata de encontrar su lugar en un mundo donde los seres humanos son más despiadados que las mismas criaturas.
Una joven princesa con un secreto peligroso, y una joven hechicera se cruzan en el camino de Geralt, lo que les llevará a trabajar juntos y recorrer un camino plagado de peligros e intrigas.
El elenco de The Witcher lo integran Henry Cavill, Freya Allan, Anya Cholatra, Eamon Farren, Joey Batey, Lars Mikkelsen, Royce Pierreson, Maciej Musiał, Anna Shaffer y Björn Hlynur Haraldsson.
No te pierdas: Henry Cavill: The Witcher no impediría que vuelva a ser Superman

Fuente: Twitter
The Witcher ha llegado a SMASH México
Mientras viaja por el Bosque Negro encantado, Geralt se encuentra con un cazador viudo cuya esposa, ahora un cadáver vengativo, habita en una espeluznante mansión conocida como la Casa de las Vidrieras.
A medida que Geralt explora el fantasmagórico lugar, lucha contra una horda de criaturas aterradoras y descubre un horrendo misterio, ¡que podría convertir la casa en su tumba!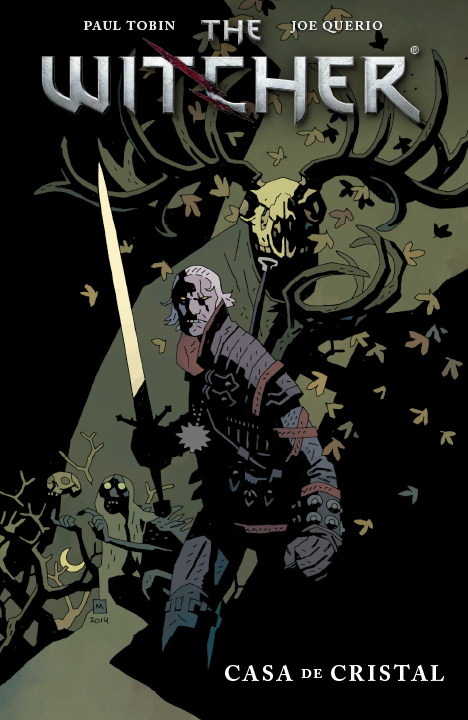 SMASH y Dark Horse Books traen para ti los los tres volúmenes de The Witcher, una saga que todo fan de éste videojuego debe tener.
¡Consíguelo en nuestros puntos de venta!
También te puede interesar
Brujas y brujos: ¿Qué son? ¿Cómo se comportan?
Henry Cavill, ¡el más sexy del mundo!
Revelan al villano invisible de la temporada dos de The Witcher
Henry Cavill desea ser el próximo James Bond
La romántica dedicatoria de "Superman" a su novia en Instagram